RESEARCH STUDY

BE OUR EXPERT.


We are collecting data for future therapeutic practices. Your thoughts on if forgiveness can impact a survivor of date rape overcome trauma.

---
Your input may help future survivors.



THE STUDY - We hope to learn if forgiveness may be used as a therapeutic tool to aid in the healing process of psychological trauma from Date Rape.**

Informed consent will be obtained to participate in this important study.
Confidentiality will be maintained: Risks to participant are minimal.

The study involves a demographic questionnaire and semi structured interview, which lasts no longer than an hour and half. Initial interview and a follow up interview will be thirty minutes with the interview.
Behavioral health referral will be provided for participants upon request - This is a REAL and important study to help others in the future.

All participants will be compensated $50 for their time and effort in this research study.

---

If you are interested in becoming a participant in the research study please contact:
Doctoral Student:
Shemetra James
PSYD Trainee e mail: Lachell73@aol.com

Antioch University Santa Barbara
602 Anacapa St.
Santa Barbara, Calif. 93101


---

The Project is being supervised by Dr. Ron Pilato, Psychology Chair at Antioch University and approved by the Antioch University Santa Barbara Institutional Research Board.

---

** - Study is for citizens of the United States only at this time.

---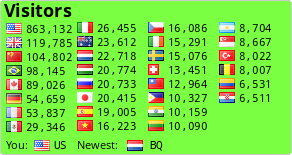 ---


This website and study is sponsored and supported by Rock-it Radio - Post Falls, Idaho.

Return to the Rock-it Radio Main Page.